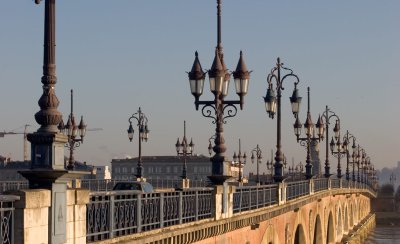 Discover the other side of the river : Bordeaux rive droite
A few tram stops from your hotel at Gare Saint Jean are all the treasures of Bordeaux's right bank. To discover urgently.
The Botanical Garden
It is a place where all the flowers, where all the trees, where all the plants cross and mingle. The 600 meters long Botanical Garden offers an oasis of greenery and colors that invites you to stroll. Divided into six landscapes including a crop field of 44 plots, the place offers to see the so-called media gallery is characteristic of the soils and flora of our region, the aquatic garden with its collections of water lilies and water plants and an arboretum of rare richness. The greenhouses, which extend over 750 m2 and which consist of seven modules, are also worth visiting.
Darwin ecosystem
It is a unique and astonishing place that was created on the right bank. Within the old Niel barracks is a colorful mini village bubbling with life. In this setting where skateboarders evolve in multiple settings filled with street art, various places are available to the public: an indoor skate park, an organic grocery store, the general store, the largest organic bistro-refectory in Europe. but also a bric à brac Emmaüs. In this original space, which also offers a coworking space and offices, you can find a surf shop, a store dedicated to apitherapy and many shared gardens.
Quays teeming with good restaurants and unique cultural venues
You never get bored on the right bank. Especially when summer comes. Enjoying the most beautiful panorama over the city of Bordeaux, the right bank docks come alive as soon as the weather is nice and gourmet and festive places open their doors to you. La Guinguette Chez Alriq is acclaimed for its eclectic concerts, La Belle Saison for its refined cuisine, Les Chantiers de la Garonne for its convivial moments with your feet in the sand, the Estacade for its panoramic view ... Discover these places and many others crossing the Garonne.
How to get to the right bank of Bordeaux from the Hotel Régina, opposite the Saint Jean train station?
Nothing could be easier than getting to the Right Bank from the Hotel Regina. Take Tram C or D to Porte de Bourgogne then change to Tram A to Stalingrad. In just 15 minutes, you are there!