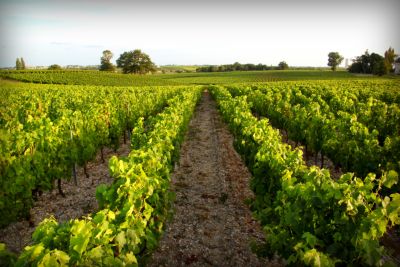 Day trip to the Medoc wine region from Bordeaux by train
One same train will take you to three of Bordeaux most famous wine destinations : Moulis Listrac, Margaux and Pauillac.
Train information from Bordeaux to Margaux, Moulis-Listrac and Pauillac
Travel time et Average cost:
Bordeaux-Margaux : 43 min (7€)

Bordeaux Moulis-Listrac : 50 min (8€)

Bordeaux-Pauillac : 1 h (9€)
Bordeaux - Margaux by train
The most beautiful vineyards of the Medoc are a few train stops from your cozy hotel at Gare Saint-Jean, the Hotel Regina. The Verdon train has only prestigious stops, for exemple you will reach Margaux in less than 45 minutes. A charming village which draws its notoriety, among others, from the presence of Château Margaux, 1st Grand Cru Classé ranked in 1855.
Head to the Maison du Vin et du Tourisme de Margaux, and choose from several wine tours avaible in Margaux.
Bordeaux - Moulis Listrac by train
Next stop on this train journey is Moulis Listrac, which gives you access to the villages of Moulis-en-Médoc and Listrac-Médoc. Here again, the vineyard is queen with a Maison du Vin, a Wine Museum many Chateaux to visit. In addition to the wine tours both towns have a rich architectural and historical heritage to discover.
Bordeaux - Pauillac by train
Finally, Pauillac is the capital of the Médoc wine region home to prestigious names names such as Castles Lafite-Rothschild, Latour and Mouton-Rothschild to name a few.
You can also choose to go on foot to discover the history and heritage of the city, from the port to the church, the nineteenth century covered market to water front garden of the estuary to the cellar La Rose Pauillac . Do not forget the gastronomy with more than twenty restaurants and, of course, the traditional Pauillac lamb.
Bordeaux - Lesparre Medoc train calling points
Bordeaux - Pessac - Mérignac Arlac - Caudéran Mérignac - Bruges - Blanquefort - Parempuyre - Ludon - Macau - Margaux - Moulis Listrac - Pauillac - Lesparre